You are here

A Guide for Sending Your Child Off to College
A Guide for Sending Your Child Off to College
Submitted by JMB Financial Managers on March 29th, 2023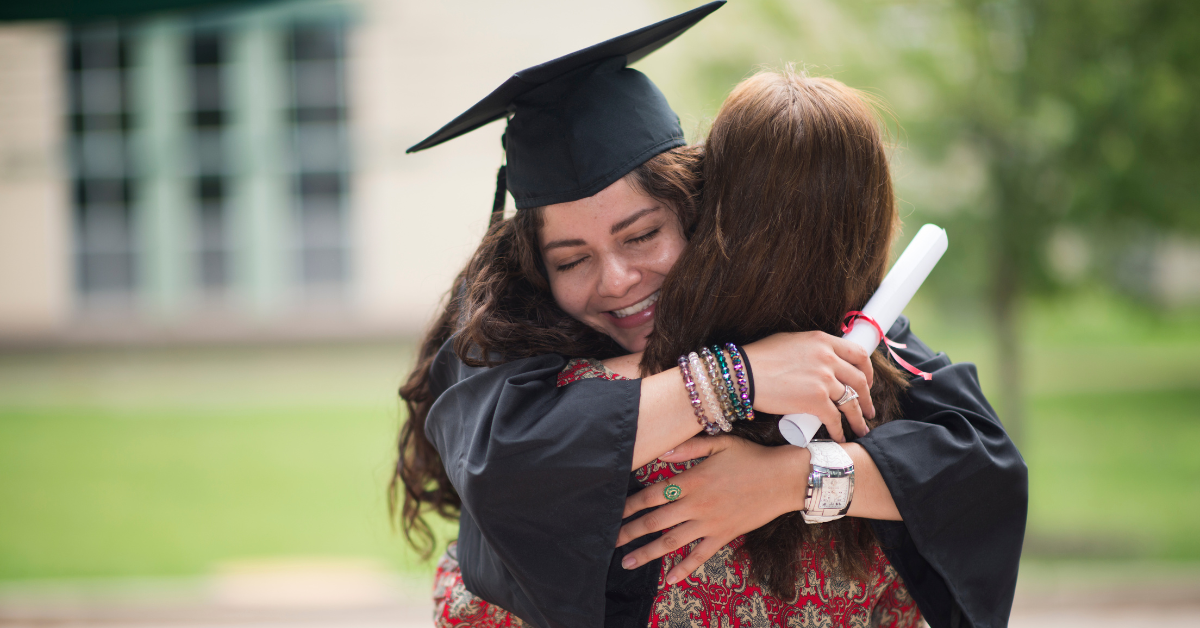 For an 18-year-old, going to college is exciting, a little scary, and an important step towards becoming an independent adult. For a parent, sending their child to college is also exciting and a little bit scary, as well as bittersweet. You want your child to grow, learn, and succeed in this next stage of their life. To set them up for success, here are some things you should think about and do before sending your child off to college.
Book Accommodations Ahead of Time
As soon as your child makes a decision and commits to their college, start booking hotels and flights (if applicable) for moving them into their dorm, Family Weekend (most colleges have these dates somewhere on their website), graduation, and any other important dates you know you will want to be there for. Hotels near college campuses book fast the closer you get to any of these dates. If your child's school will require air travel to and from, book their flights home for the holidays as far in advance as you can for cheaper air fares.
Another thing to consider if your child is going out of state for college, especially if they will be flying to and from school, is booking a storage unit for the summer. On-campus dorms will require students to move all their stuff out at the end of the school year, even if a student will be in the same room the next year. Some off-campus housing will do the same. To prevent your child from having to fly home with a ridiculous number of suitcases or ship boxes home, book a storage unit near their school where they can store stuff like bedding, textbooks, winter clothes, dishes, and any other dorm supplies they won't need over the summer. These will also get booked up fast, so the earlier you can make the reservation, the better.
Schedule Last-Minute Medical and Dental Appointments
Make sure you schedule necessary check-ups and appointments with all your child's doctor, dentist, eye doctor, or other medical specialists a month or more before they leave for school. That way you shouldn't have to worry about them needing appointments until they are home again on breaks. This is even more important if your child has any chronic medical conditions or medications.
If your child has a chronic medical condition, make sure you acquire a copy of your child's medical records and provide them to the college.
Make sure your child's vaccinations are up to date. Most colleges won't even allow students on campus without certain vaccinations, you can usually find information about which vaccines are required on the college's website. You will also need a copy of your child's immunization records to provide to the school.
Plan Ahead for On-Campus Medical Needs
Once you know where your child is going to school, look around the area to find the closest pharmacy, ER, Urgent Care, and any other medical facility that your child may need easy access to while in college. Also check the on-campus health center hours, services, and policies. If your child takes any prescription medication, talk to their doctor about switching pharmacies. Sometimes you can just talk directly to the pharmacy to do this as well. It's also a good idea to make sure your child has a first aid kit, allergy medications (if needed), cough drops, band-aids, ibuprofen, and other basic healthcare items.
Review Your Child's Insurance Requirements
When your child is leaving for college, you should review your homeowner's insurance policy (if applicable) to determine if your child's things are covered while they are living at school. If not, and your child decides to live off-campus, you should look into renter's insurance.
Also review your car insurance needs. Does your child need to be included in your insurance policy if they don't drive and/or won't have a car on campus? When they return from college for breaks, will they be driving your car and do you need coverage for that?
Don't forget about health insurance! You should confirm with your health insurance provider that your child will be covered when they are away at college, especially if they are going to an out of state school. Many colleges offer health insurance coverage to their students at a lower cost with decent benefits, so you may want to take that option into consideration as well depending on your situation and the needs of your child.
Consult a Lawyer About HIPAA, Medical Release Forms, and POA
Since your child is, or will be, 18 during their first year of college, you will no longer automatically be granted access to their medical records or be able to make medical decisions for them without some of these documents.
You can obtain a HIPAA Release Form and Healthcare Proxy (also called Healthcare Power of Attorney) from your lawyer or online. These allow you access to your child's medical records and information from their doctor(s) should that be necessary.
You may also want to consider one (or both) of two types of power of attorney (POA) documents. A durable POA is a legal document that grants someone medical decision on a person's behalf should that person be unable to make decisions (important in certain medical emergencies). The second POA is a financial POA which provides a "trusted agent" with the authority to act on behalf of the primary agent in financial matters.
Additionally, you could create an advanced directive which allows someone to make decisions about their end-of-life care ahead of time (in case of medical emergencies).
Reviewing the above documents with an attorney can help you decide which documents you need for your specific situation and the specific situation of your child.
Create a College Spending Plan
This is a great time to sit down with your child and discuss finances (if you haven't already). Teaching your child how to create (and stick to) a budget will prepare them for adult life and also prevent maxed out credit cards or unnecessary debt.
If your child has a job that they will be working part-time while in school, include that income in their spending budget. You can also use that opportunity to encourage them to put a small portion of their income in a savings account.
To help facilitate and fund this budget, parents can open a student checking and savings account. The best way to do this is with a bank or credit union affiliated with the school. If there isn't one, do some research and find a bank location that is close to campus so your child can avoid ATM withdrawal fees and make any account changes as necessary.
Help Your Child Build Good Credit and Establish Good Credit Habits
Consider helping your child apply for a low-limit credit card. If they get in the habit of spending a little bit with their credit card and paying it off in full each month, this will help them build good credit which they will need if they are planning on renting an apartment or getting certain jobs during or after college.
Make Sure Your Child has Checking and Savings Accounts
If you haven't already, make sure your child is set up with both checking and savings accounts. A checking account could also include setting them up with a debit card. In the case that your child is under 18, they will need to create joint accounts with at least one parent. Having a joint account with your child can have the added benefit of making monitoring their finances and sending additional money (if necessary) much easier.
Get Your Child Some Credit Cards
Most banks will issue a low-limit credit card if a person's checking and savings accounts hold over $2,000. Even if the card is secured by the savings account, it will still be their own card. Once your child arrives on campus, there are often promotional offers from Visa, MasterCard, and American Express. Even if your child won't have a car on campus at first, if they ever plan to you should go ahead and get them a gasoline card (Chevron, Exxon, etc.)
In case of emergencies, you may want to add your child to your credit card as an authorized user. Aside from providing your child with additional funds for emergency purposes, this can also contribute to building your child's credit score. Once they are added to your account, they receive the entire account history on their credit report. As long as you use that account responsibly and keep up good credit habits, your child will have another head start on building good credit.
Review Financial Aid, Funding Programs, and Loan Options
Besides just filling out the FAFSA, you should also review other types of college funding programs you or your child may qualify for. The best options are usually scholarship applications; scholarship awards give you some financial relief without putting you in debt.
Federal student loans are of course available to any student (undergraduate) who proves they have a need for financial assistance to fund their college education. You can also look into private loan options. Students can usually take these out themselves with you as a cosigner.
Additionally, other loan options may include a home equity loan, a secured loan using collateral besides your home, a loan from your employer-sponsored retirement plan, a margin loan from a brokerage account, the cash value from a life insurance policy, or a federal PLUS loan program. Parents are also allowed to take a penalty-free withdrawal from a traditional IRA for college tuition purposes.
Related Reading: A Guide to Saving for College, 5 of the Easiest Ways to Pay for College and Reduce Your Stress
Don't Wait – Start Planning Today
Advanced planning gives you many more options when looking at colleges. In fact, this is an area where we feel we can be especially helpful - there are literally as many ways to make this work as there are eager freshmen each fall.
Taking steps to adequately prepare for the cost of your child's education can also put you on track to tend to things you may not have even thought about yet such as providing your children with financial security and protecting your own retirement savings.
Planning to pay for your child's college education is more important now than ever before. Don't wait, get started today with a (no-obligation) consultation.
--
About the Author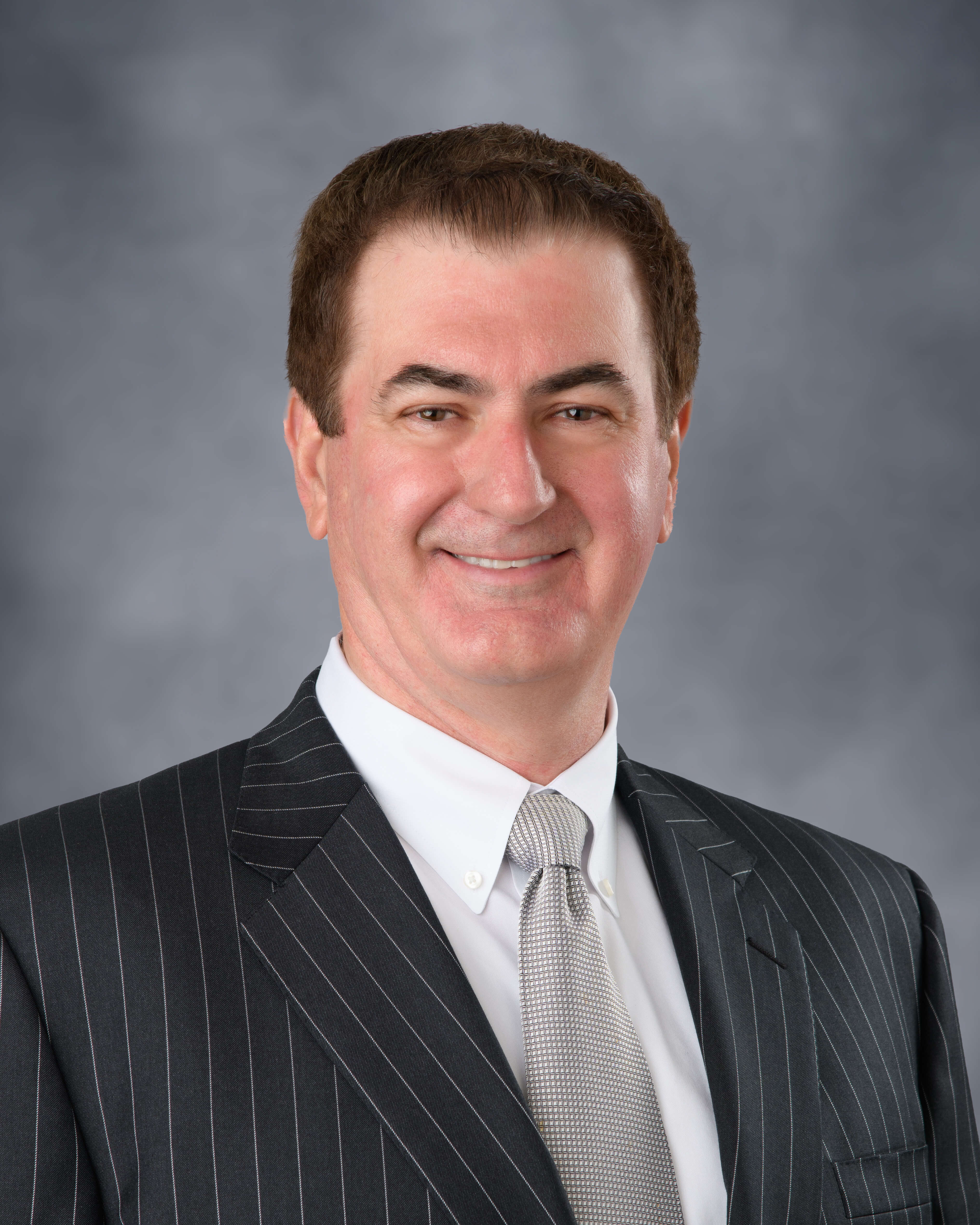 Jack Brkich III, is the president and founder of JMB Financial Managers. A CERTIFIED FINANCIAL PLANNERTM, Jack is a trusted advisor and resource for business owners, individuals, and families. His advice about wealth creation and preservation techniques have appeared in publications including The Los Angeles Times, NASDAQ, Investopedia, and The Wall Street Journal. To learn more visit https://www.jmbfinmgrs.com/.
Connect with Jack on LinkedIn or follow him on Twitter.