Submitted by JMB Financial Managers on September 2nd, 2021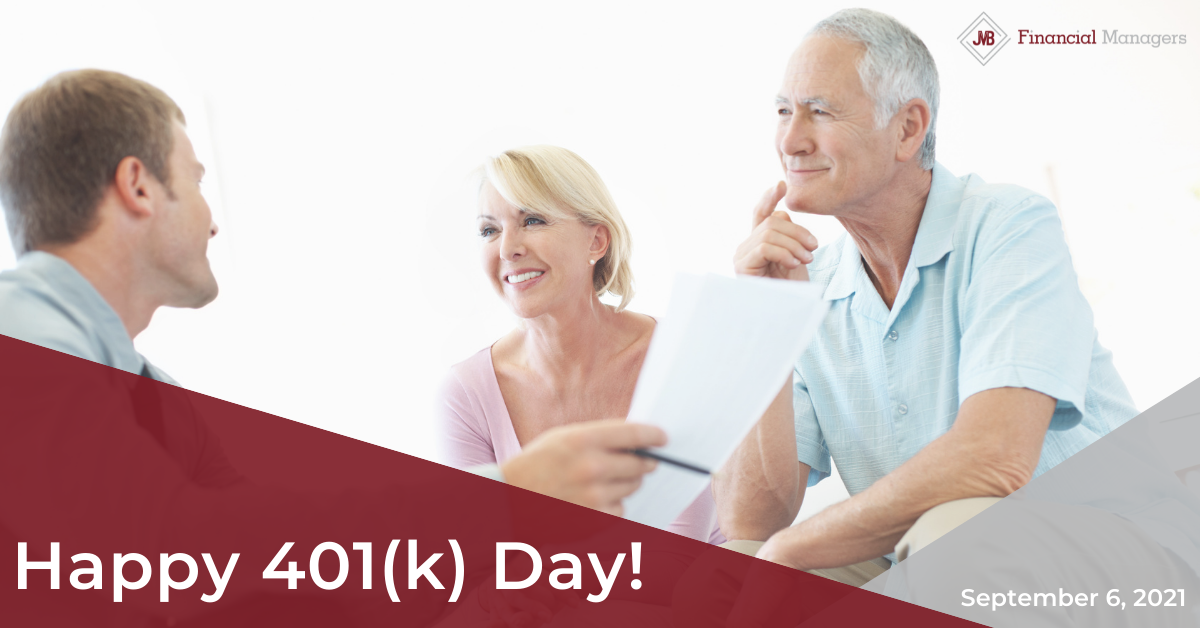 It's 401(k) Day, and there is no better time to check in on your retirement fitness.
In the spirit of that, JMB Financial Managers has put together our five most useful tips for ensuring your investments are on course. Keep reading to learn more.